Oscar's father died on April 19, 1876, leaving the family financially strapped. Henry, William's eldest son, paid the mortgage on the family's house and supported them until his sudden death in 1877. Meanwhile, Oscar continued to do well at Oxford. He was awarded the Newdigate prize for his poem, "Ravenna," and a First Class in both his "Mods" and "Greats" by his examiners. After graduation, Oscar moved to London to live with his friend Frank Miles, a popular high society portrait painter. In 1881, he published his first collection of poetry. "Poems" received mixed reviews by critics, but helped to move Oscar's writing career along.
In December 1881, Oscar sailed for New York to travel across the United States and deliver a series of lectures on aesthetics. The 50-lecture tour was originally scheduled to last four months, but stretched to nearly a year, with over 140 lectures given in 260 days. In between lectures he made time to meet with Henry Longfellow, Oliver Wendell Holmes and Walt Whitman. He also arranged for his play, "Vera," to be staged in New York the following year. When he returned from America, Oscar spent three months in Paris writing a blank-verse tragedy that had been commissioned by the actress Mary Anderson. When he sent it to her, however, she turned it down. He then set off on a lecture tour of Britain and Ireland.
On May 29, 1884, Oscar married Constance Lloyd. Constance was four years younger than Oscar and the daughter of a prominent barrister who died when she was 16. She was well-read, spoke several European languages and had an outspoken, independent mind. Oscar and Constance had two sons in quick succession, Cyril in 1885 and Vyvyan in 1886. With a family to support, Oscar accepted a job revitalizing the Woman's World magazine, where he worked from 1887-1889. The next six years were to become the most creative period of his life. He published two collections of children's stories, "The Happy Prince and Other Tales" (1888), and "The House of Pomegranates" (1892). His first and only novel, The Picture of Dorian Gray, was published in an American magazine in 1890 to a storm of critical protest. He expanded the story and had it published in book form the following year. Its implied homoerotic theme was considered very immoral by the Victorians and played a considerable part in his later legal trials. Oscar's first play, "Lady Windermere's Fan," opened in February 1892. Its financial and critical success prompted him to continue to write for the theater. His subsequent plays included "A Woman of No Importance" (1893), "An Ideal Husband" (1895), and "The Importance of Being Earnest" (1895). These plays were all highly acclaimed and firmly established Oscar as a playwright.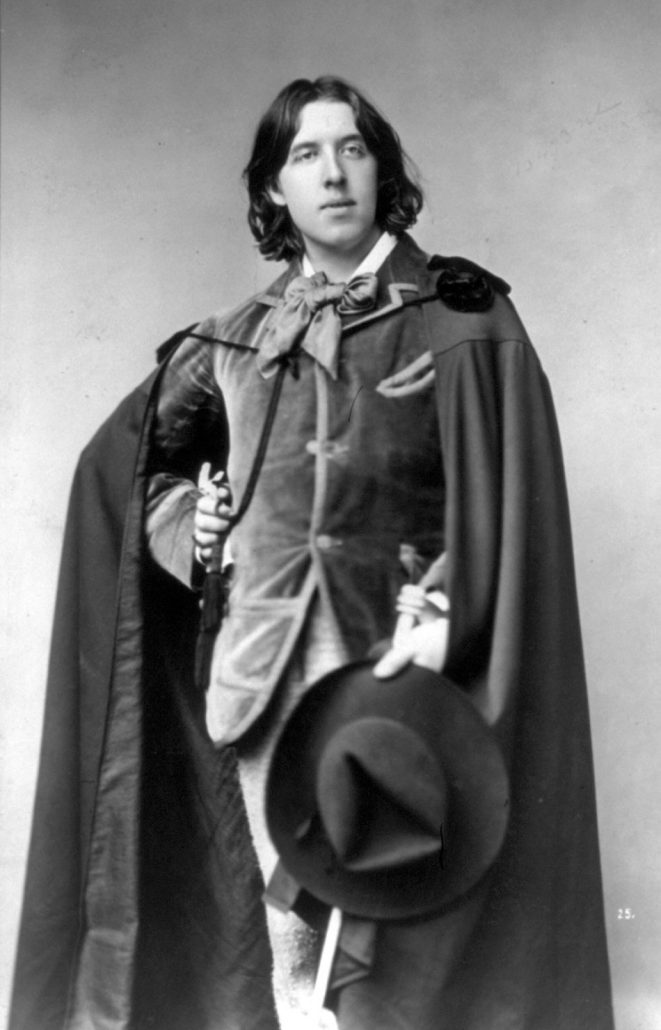 In the summer of 1891, Oscar met Lord Alfred 'Bosie' Douglas, the third son of the Marquis of Queensberry. Bosie was well acquainted with Oscar's novel "Dorian Gray" and was an undergraduate at Oxford. They soon became lovers and were inseparable until Wilde's arrest four years later. In April 1895, Oscar sued Bosie's father for libel as the Marquis had accused him of homosexuality. Oscar withdrew his case but was himself arrested and convicted of gross indecency and sentenced to two years hard labor. Constance took the children to Switzerland and reverted to an old family name, "Holland."
Upon his release, Oscar wrote "The Ballad of Reading Gaol," a response to the agony he experienced in prison. It was published shortly before Constance's death in 1898. He and Bosie reunited briefly, but Oscar mostly spent the last three years of his life wandering Europe, staying with friends and living in cheap hotels. Sadly, he was unable to rekindle his creative fires. When a recurrent ear infection became serious several years later, meningitis set in, and Oscar Wilde died on November 30, 1900.
Numerous books and articles have been written on Oscar Wilde, reflecting on the life and contributions of this unconventional author since his death over a hundred years ago. A celebrity in his own time, Wilde's indelible influence will remain as strong as ever and keep audiences captivated in perpetuity.