EARLY YEARS
Oscar Wilde's rich and dramatic portrayals of the human condition came during the height of the prosperity that swept through London in the Victorian Era of the late 19th century. At a time when all citizens of Britain were finally able to embrace literature the wealthy and educated could only once afford, Wilde wrote many short stories, plays and poems that continue to inspire millions around the world.
By the time William Wilde, Oscar's father, was 28, he had graduated as a doctor, completed a voyage to Madeira, Teneriffe, North Africa and the Middle East, studied at Moorfields Eye Hospital in London, written two books and been appointed medical advisor to the Irish Census of 1841. When the medical statistics were published two years later they contained data which had not been collected in any other country at the time, and as a result, William became the Assistant Commissioner to the 1851 Census. He held the same position for the two succeeding Censuses and, in 1864, he was knighted for his work on them. When William opened a Dublin practice specializing in ear and eye diseases, he felt he should make some provision for the free treatment of the city's poor population. In 1844, he founded St. Mark's Ophthalmic Hospital, built entirely at his own expense.
Before he married, William fathered three children. Henry Wilson was born in 1838, Emily in 1847 and Mary in 1849. To William's credit, he provided financial support for all of them. He paid for Henry's education and medical studies, eventually hiring him into St. Mark's Hospital as an assistant. Sadly, Mary and Emily, who were raised by William's brother, both died in a fire at the ages of 22 and 24.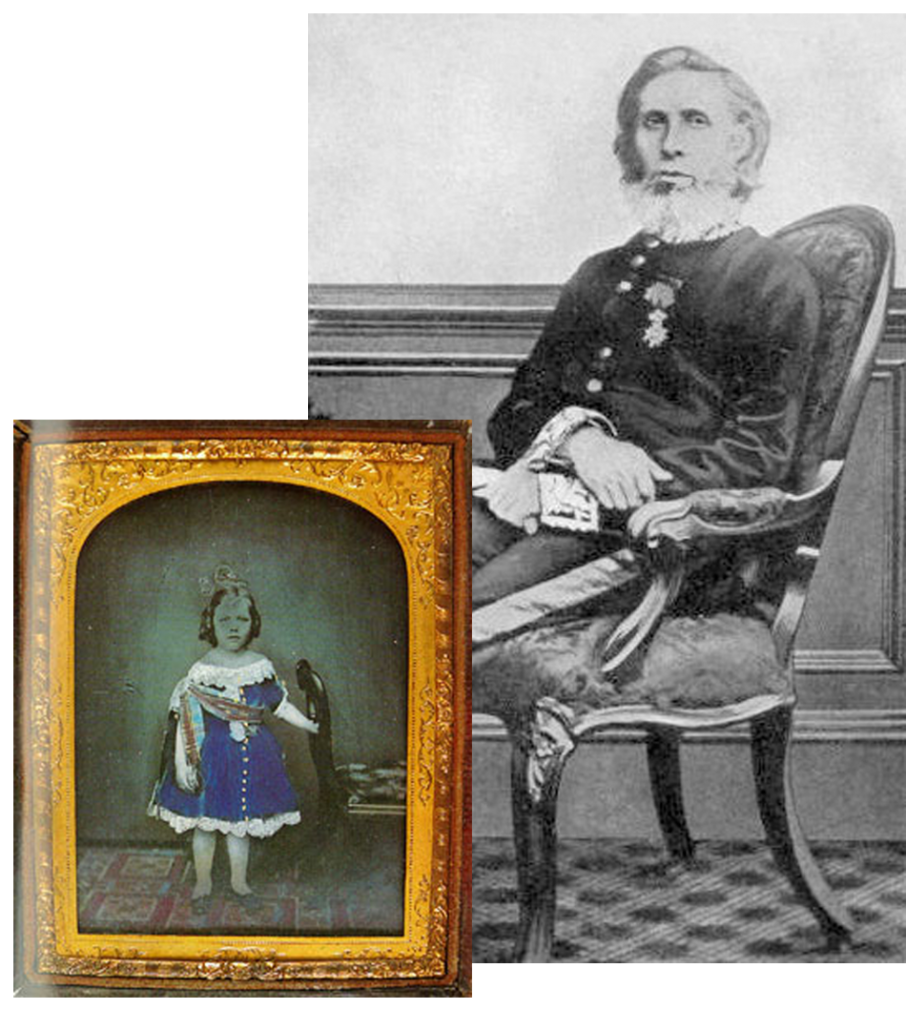 Oscar's mother, Jane Francesca Elgee, first gained attention in 1846 when she began writing revolutionary poems under the pseudonym "Speranza" for a weekly Irish newspaper, The Nation. In 1848, as the country's famine worsened and the Year of Revolution took hold of Europe, the newspaper offices were raided and had to close. Jane, who was also a gifted linguist with working knowledge of the major European languages, went on to translate Wilhelm Meinhold's gothic horror novel "Sidonia the Sorceress." Oscar would later read the translation with relish, and draw on it for the darker elements of his own work.
Jane's first child, William "Willie" Charles Kingsbury, was born on September 26, 1852 and her second, Oscar Fingal O'Flahertie, on October 16, 1854. The daughter she had longed for, Isola Emily Francesca, was delivered on April 2, 1857. Ten years later, however, Emily died from a sudden fever. Oscar was profoundly affected by the loss of his sister, and for his lifetime he carried a lock of her hair sealed in a decorated envelope.
Willie and Oscar attended the Portora Royal School at Enniskillen, where Oscar excelled at studying the classics, taking top prize his last two years, and also earning a second prize in drawing. In 1871, Oscar was awarded the Royal School Scholarship to attend Trinity College in Dublin. Again, he did particularly well in his classics courses, placing first in his examinations in 1872 and earning the highest honor the college could bestow on an undergraduate, a Foundation Scholarship. In 1874, Oscar crowned his successes at Trinity with two final achievements. He won the college's Berkeley Gold Medal for Greek and was awarded a Demyship scholarship to Magdalen College in Oxford.