About Josephine Baker
June 3, 1906: Josephine Baker (Freda Josephine McDonald) was born to washerwoman Carrie McDonald and vaudeville drummer Eddie Carson. Sadly, Eddie abandoned them shortly thereafter, but that didn't stop Baker from making an impact on the world.
In her early years, Baker cleaned houses and babysat for wealthy white families to gain valuable experience. At only 13 years old, her first real job—waitressing at The Old Chauffeur's Club—opened doors for her, when she met and briefly married Willie Wells. Although unusual for a woman at the time, Baker never depended on a man for financial support and had no reservations about leaving when a relationship soured. She was divorced three times as a result: Willie Wells in 1921, Jean Lion in 1937, and Jo Bouillon in 1947.
Undeterred by her failed marriage, Josephine continued to pursue her dream as an entertainer. Touring the United States in 1919, she traveled with The Jones Family Band and The Dixie Steppers, performing comical skits, which further exposed her natural talents. When the troupes split, however, she attempted to take a role as a chorus girl for the Dixie Steppers in Sissle and Blake's product, Shuffle Along, but found herself subject to rejection because she was "too skinny and dark." Nevertheless, she still learned the chorus line's routines while working as a dresser, making her the perfect replacement when a dancer left...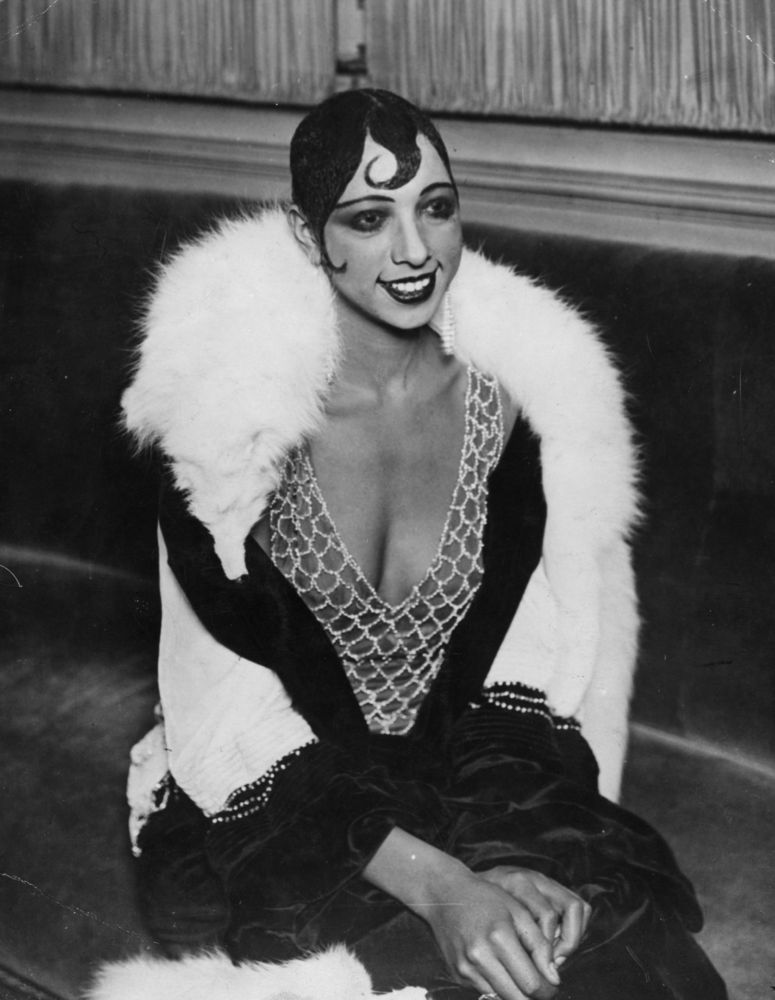 Surely the day will come when color means nothing more than the skin tone, when religion is seen uniquely as a way to speak one's soul; when birth places have the weight of a throw of the dice and all men are born free, when understanding breeds love and brotherhood.
Josephine Baker