About Tiny Tim
Best recognized for his wild, dyed red hair, flashy style of dress and his faithful ukulele, Tiny Tim is one of the best-known entertainers from the 1960s.
His most famous song, "Tip Toe Thru the Tulips with Me" was one of the top 40 hits of 1968. In 1968 and 1969, Tiny was a regular in the Johnny Carson show, on which he even got married. That wedding appearance on "The Tonight Show" marked Tiny's most popular moment, with 40 million viewers watching him tie the knot with 17-year-old Miss Vicki (Victoria May Budinger) on the night of December 17, 1969. Several concerts, tours and television appearances followed the wedding broadcast. The couple had one daughter, Tulip, and was later divorced. In recent years, Tiny has appeared in revival specials and the new Johnny Carson video releases. He has also participated in Howard Stern's New Year's Eve pay-per-view beauty pageant, in which he was a judge. He also appeared in the horror movie "Blood Harvest," in which he played a clown. Tiny remarried in 1984 to Miss Jan, but the couple separated after some time. In 1985, Tiny joined a circus for 36 weeks. His multiple appearances as a musician, entertainer and celebrity included Ed Sullivan shows, Laugh-In guest, Jackie Gleason shows, Arsenio Hall, several commercials, and an MTV game show. Some of Tiny's little eccentricities include living in hotels, dyeing his hair different colors, and a regime of cleaning and moisturizing that gives his skin its typical youthful look.
Tiny found many of the songs he sang at the New York Public Library. Some of these songs go back as far as 1831. He passed away on November 30, 1996. Tiny Tim, with his unique style and characteristic ukulele, has become a symbol of the 1960s. Audiences enjoyed Tiny's charisma, his songs, and extravagant personality, all of which made him a legend.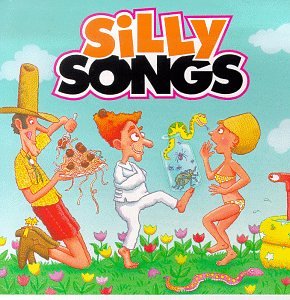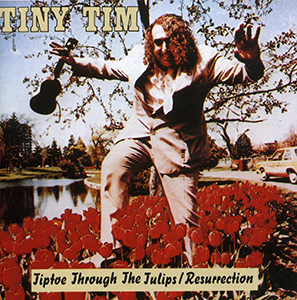 Tiptoe Through The Tulips / Resurrection
1993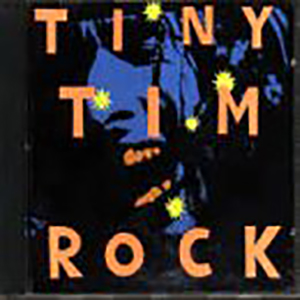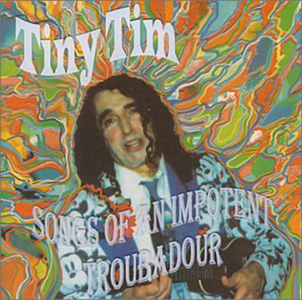 Songs of an Impotent Troubadour
1995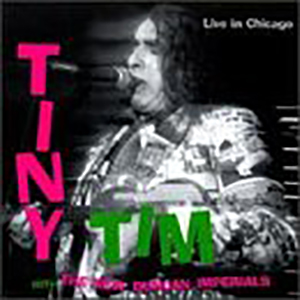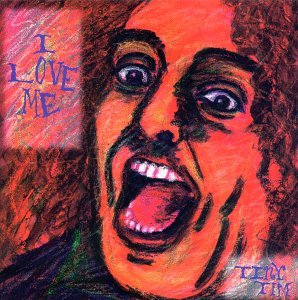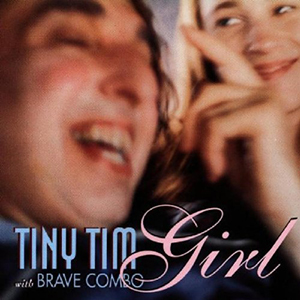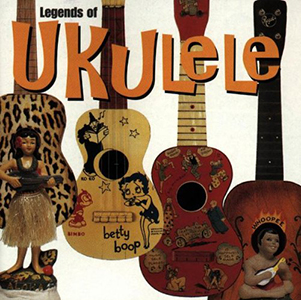 Legends of the Ukulele
1998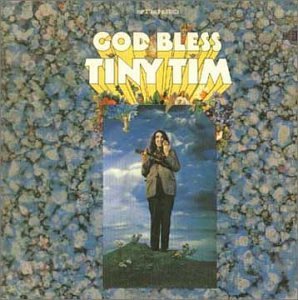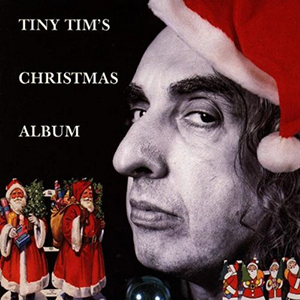 Tiny Tim's Christmas Album
1998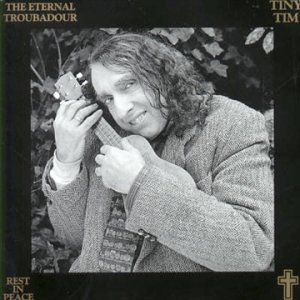 Quotes
"They put love on an angelic throne. Love is the same today, except it's gone down to a more debased situation. Too many do's and don'ts. I want to thrill the audience with these songs from the days of the Victrola. You know, everyone talks of black man's soul, rhythm, and blues. No one talks about the white man's soul. The white man's soul, in music, was songs like 'In the Shade of the Old Apple Tree' and 'Give My Regards to Broadway.'"
-- Tiny Tim on old American popular songs from the beginning of the century
"If at a show, I sing one or two songs from that time period (1920s), in the style of that singer...if I feel I did the singers justice, and it magnifies to the crowd and the audience connects to me...when they think they're coming out to see 'Tiptoe Thru the Tulips' and they hear something from 70 years ago that hits them in the heart...that's what has kept me alive."
-- Tiny Tim on an article for the Indianapolis News
Career
Popular singer and entertainer in the 1960s

Famous for his ukulele and his unique and flashy style

"Tip Toe Thru the Tulips with Me" made it to the Top 40 list in 1968

Performed in Australia, Guam, and Puerto Rico

His appearances include the following shows: Ed Sullivan, Jackie Gleason, Arsenio Hall, and the Tonight Show with Johnny Carson

Sang famous themes from other artists, such as Billy Idol and Bon Jovi
Contact Us
As the exclusive licensing agent for Tiny Tim, CMG Worldwide is dedicated to maintaining and developing a positive brand image for our client. CMG is a leader and pioneer in its field, with over 37 years of experience arranging licensing agreements for hundreds of personalities and brands in various industries, including sports, entertainment, music, and more. We actively seek out commercial opportunities that are consistent with our brand positioning goals, and we are committed to pursuing strategies that meet the goals of our clients, as well as our licensing partners.
Please contact us today if you are interested in licensing opportunities with Tiny Tim. For a full list of CMG Clients, please visit our website here.